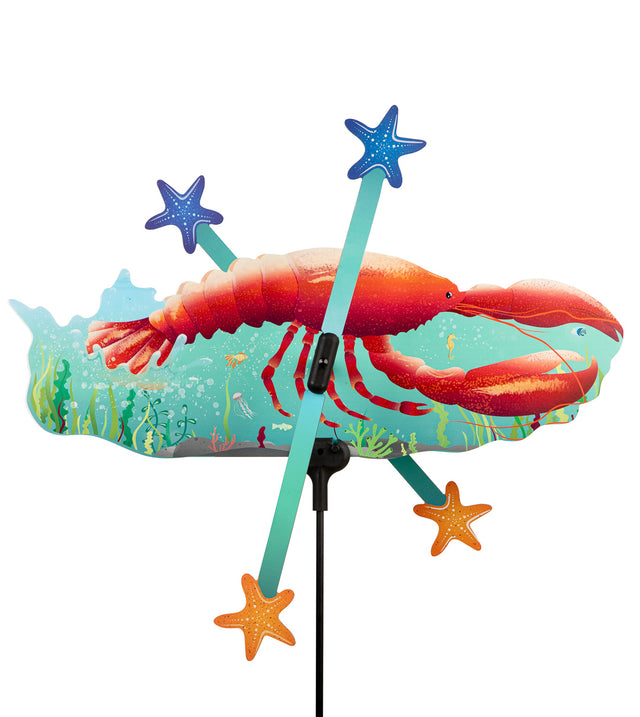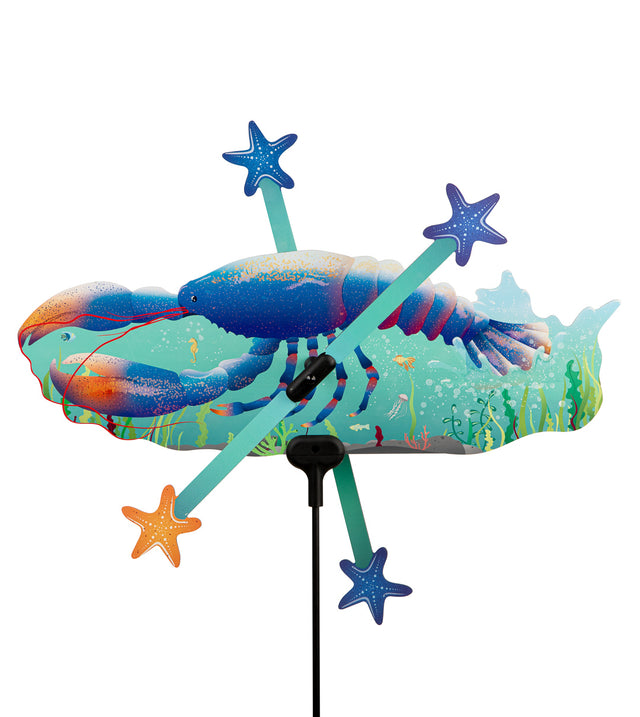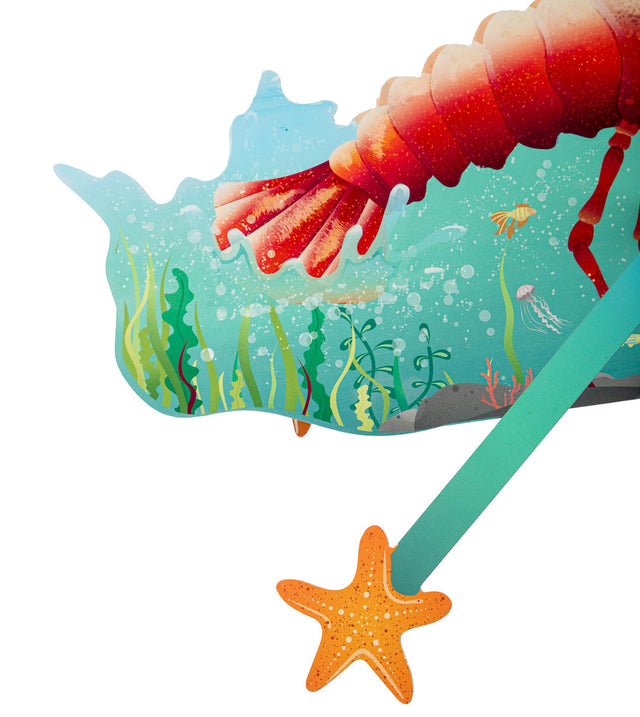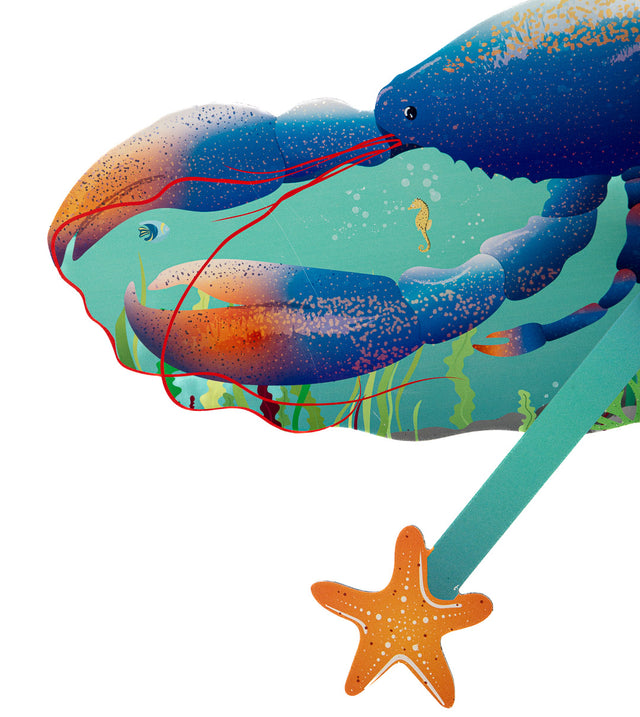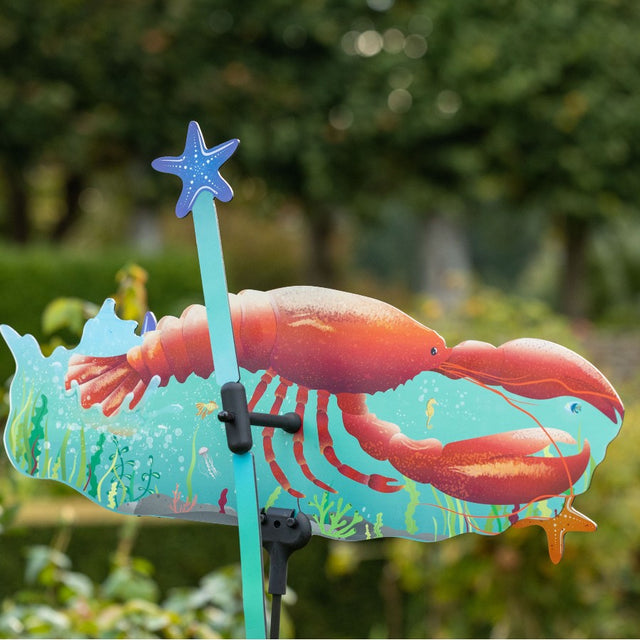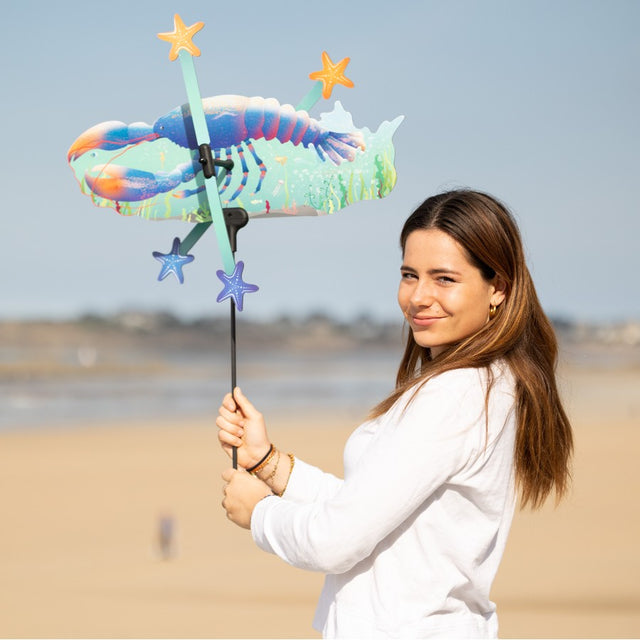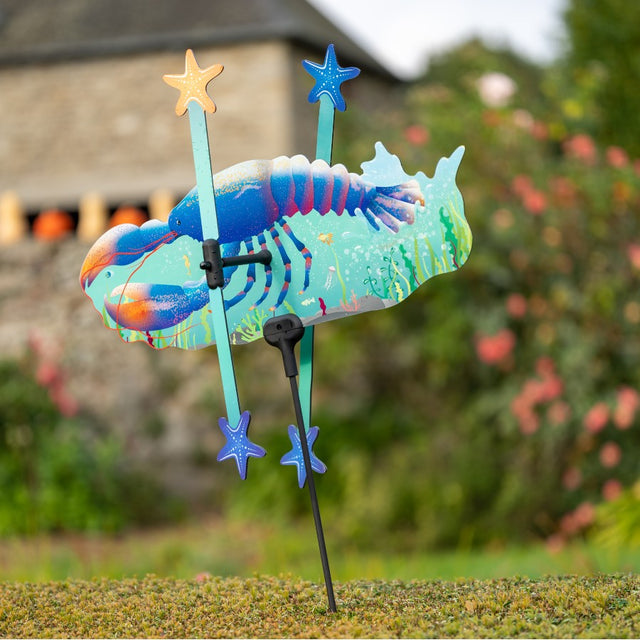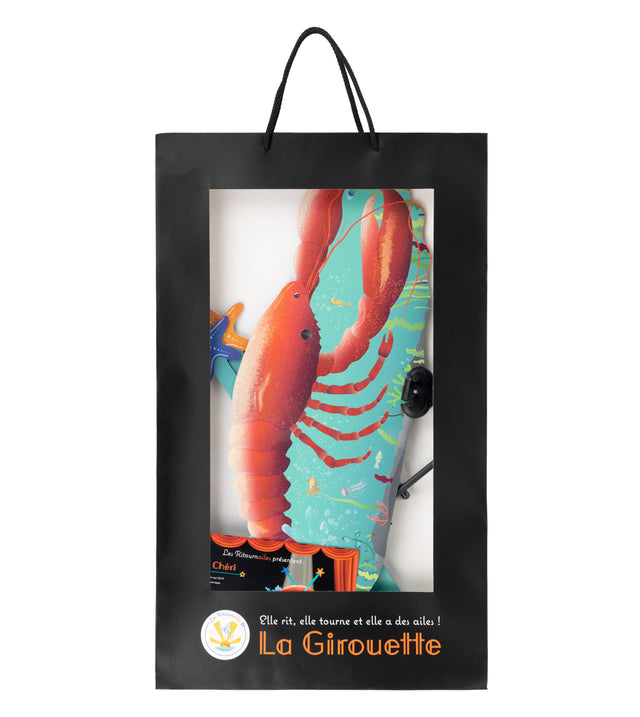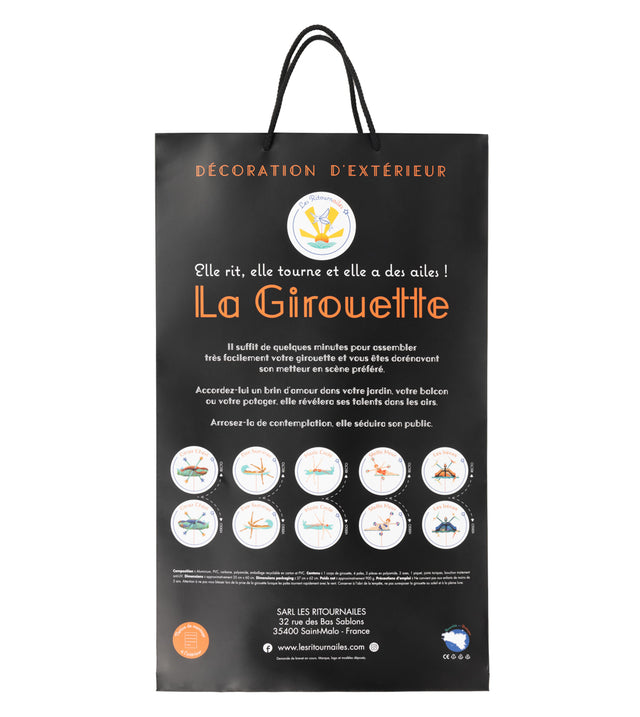 A weather vane called Omar Chéri, it gives soul to your garden with an artistic and quirky touch. Omar has a front and back that differs slightly glowing on one side and blue on the other side. Stage the decoration of your outdoor space with pretty, original and artistic wind games. Omar pivots on himself and his stars spin according to the force of the wind.

Weather vane Omar Chéri, by Les Ritournailes.

- High Resistance: materials, colors and patterns that resist time, weather and light.

- Designed, assembled and designed in Brittany in our workshops in Saint-Malo.

- Interchangeable decors: the linking pieces are cleverly created to adapt to any decor of weather vanes. The set of connecting pieces and weather vane decorations are sold separately and are interchangeable to change models according to your wishes or repair the weather vane.

Composition: Aluminium, PVC, carbon, polyamide, recyclable cardboard and PVC packaging.

Weather vane dimensions:

- Length: 60cm
- Height: 35cm
- Weight approx 1 kg

Packaging packaging dimension: 37cm x 65 cm

Scope of delivery:
- 1 x weather vane body with a different decoration on each side
- 4 x blades
- 5 x pieces 1 x stake
- 2 x axles
- 1 x bag with 2 O-rings, 2 caps, 1 Allen key, 1 screw and nut.
- Installation instructions
- Packaging

 Precautions for use: not suitable for children under 5 years old. Keep sheltered from the storm.